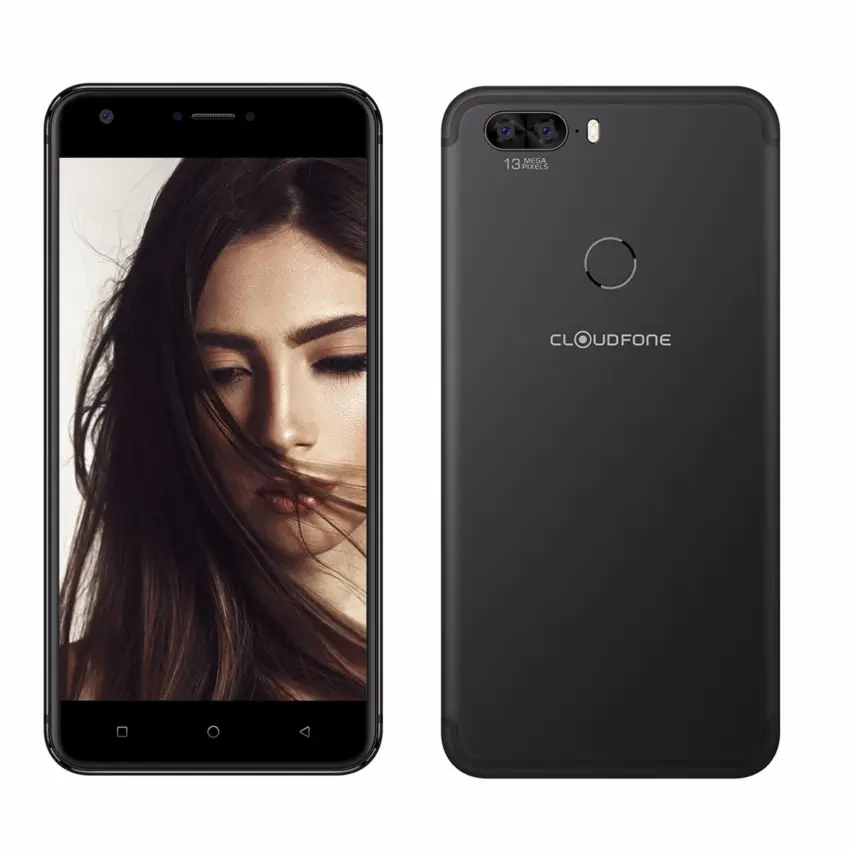 Audio Quality
Audio is not the strongest point of this phone, but it is far from bad either. I must say that it is just decent in this regard.
Speaker-quality can produced clear enough tunes. It is mostly bright in sound signature that tends to favor treble more than mids and lows. Mids are pretty detailed (for an affordable phone), but treble could overpower it in some tracks.
The treble may have some nice sparkles, but it could also be too airy. Loud hissing sound is very evident too. I wished that Cloudfone made its sound fuller and more balanced.
For headphones, audio output is great! It is more balanced in sound which can produce deep and punchy bass. Mids are quite clean, layered, and detailed too. Driving power is pretty loud as well.
Microphone quality is okay and far from noisy. It is okay in calls too. But, we wished that it could have been louder.
The CEP 2 Pro boasts 3,000mAh of battery which is average in size for the screen resolution and specs of this phone. PCMark work battery life keeps on crashing, but it has an estimate score of over 10 hours.
Decent battery performance, speedy charging time!

Screen time is around 4 to 5 hours depending on your usage. Actual use can last for an entire day on a single charge. It also has the standard Android battery saver that limits background data to extend battery life.
Charging time is crazy fast! Thanks to its Qualcomm Quick Charge 3.0 support, the 3,000mAh battery of this phone can be charged from 0 to 100 percent in 1 hour and 15 mins.
Camera
Behind, the CEP 2 Pro is packed w/ a real type of dual camera setup. It has a 13MP 3L8 + 8MP 4H8 f/2.0 Samsung made camera sensors behind. The 13MP primary sensor is for your basic photography, the secondary 8MP sensor is for telephoto or 2x optical zoom.
It also has auto HDR, face beauty, panorama, super pixel (interpolates to 52MP), night, portrait, and professional mode.
Camera UI is easy to use and rich in features!

The pro mode has saturation, EV, ISO, WB, manual focus, and sharpness adjustments. It is incomplete though. It has no shutter speed adjustment. But, hey, at least it has pro mode!
However, Cloudfone failed to include grids and levels for guides.
Quality-wise, the Excite Prime 2 Pro is one of the better performers at this price point. Focus speed is really fast, tap to focus can focus on near subjects, and shooting speed is just alright. Even photo saving is very quick.
Picture quality is pretty impressive for the price!

Most of our daylight shots are quite sharp in details. Auto HDR works really well too. It can enhance detail and exposure automatically when needed. Grains aren't noticeable too. It also has nice color accuracy, though we would have liked it better if its a bit punchier in overall hue.
The adjustable portrait mode is interesting too. It blurs the background of your subject quite well. It can also emphasize the subject better and mimic bokeh effect. 
In lowlight, loss of detail is evident. Dynamic range is lesser than what I would have wanted too. But, that's still very forgiveable for the price. At least it has better lowlight performance than most phones at this price. Plus, it has a night mode like the regular Excite Prime that enhances performance in lowlight.
In lowlight, its exposure and dynamic range is better than most (for the price. But, images won't be that sharp and detailed. Fortunately, it has an expert mode for long exposure and trail shots. Flash is strong enough too.